RESTAURANT INTERIOR DESIGN
A leading restaurant interior design company in Dubai, providing functional strategies for small restaurants.
Creative design ideas to offer a soothing ambiance and premium dining experience for customers.
RESTAURANT INTERIOR DESIGN COMPANY DUBAI
Dubai is one of the best destinations to set up a restaurant business in the Middle East. Many expatriate citizens live in Dubai and therefore any visitor can experience its diverse range of cuisines. Yes, it's the overall experience that matters. And we are here to help you with the interior design aspects associated with a restaurant in Dubai.
IDesign is a prominent interior design firm that provides creative and functional restaurant interior design solutions in Dubai and UAE. We are into restaurant interior design for more than 10 years. It's the total dining experience and ambience of the surroundings that attract visitors in large numbers to a restaurant. A well-designed and functional design strategy can enhance the overall experience and ambience of the restaurant. Creating the perfect ambience and adequate space planning is a work of art and at the same time craftsmanship. Our experienced designers bring out the most balanced design elements that enhance the overall culinary experience. And we do this in absolute agreement with the client's requirements and preferences.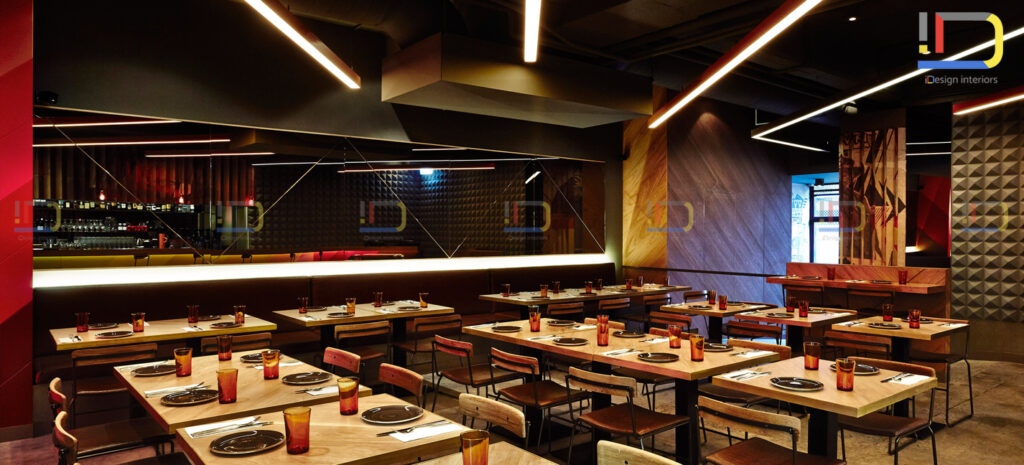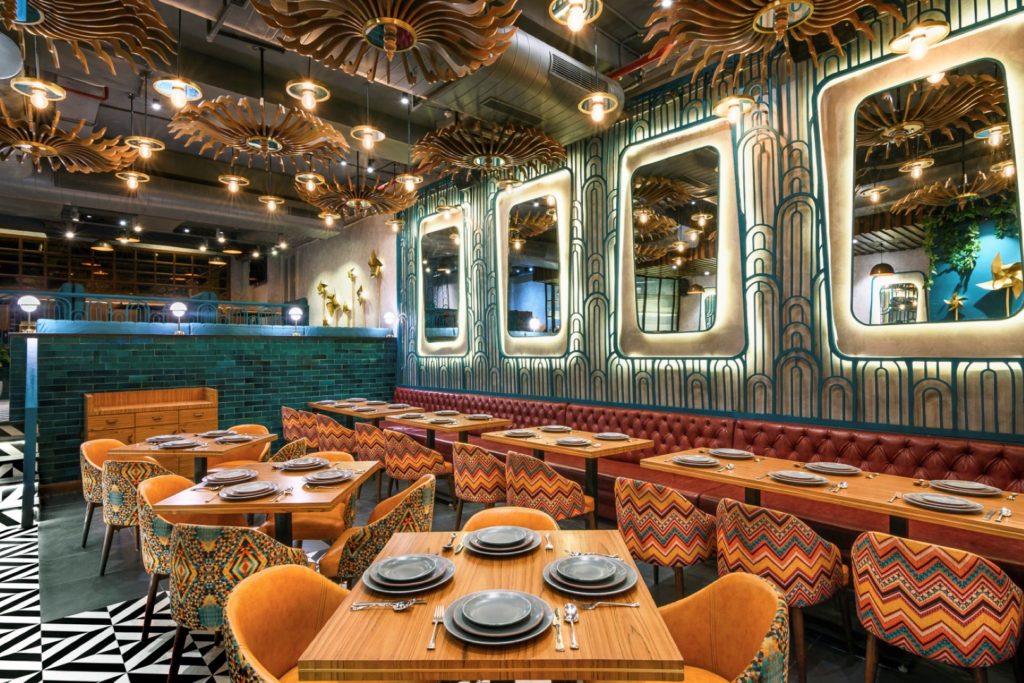 The visitors at your restaurant want to have a unique dining and socialising experience. The lighting is one of the paramount aspects of restaurant interior design. Our designers at IDesign are well-aware of the intricacies connected with restaurant interior lighting. Our qualified designers scrutinise the final layout and design elements and guarantee that the necessary hygiene standards and municipal norms are met. We make use of the finest quality materials for restaurant interior design which are highly resilient. We have the resources to supply the finest and unique furniture for your restaurant endeavour in Dubai.
Our design strategies are cost-effective and practical without compromising the visual appeal. On-time project delivery is one of our trademarks!
Any plans to start a restaurant in Dubai? Get in touch with our team for a detailed analysis.